welcome to laneway dance
Thank you for your interest in our studio!
We welcome dancers of all experience levels and offer a fresh approach to dance education in an inspiring setting. Our students are provided with strong technical and artistic foundations through a focus on Classical Ballet and Contemporary Dance and their creativity is nurtured through opportunities to learn and explore the creative process. We aim to open our dancer's eyes to the limitless possibilities of dance and allow them to discover their unique potential. Laneway dancers are taught life lessons of team work, kindness, commitment and work ethic through the art of dance and supported to become confident, driven and open-minded individuals.
MAGICAL MOVES (3-4yrs)
A magical class designed to inspire and delight your tiny dancer. Students enter an imaginative world as they learn the technical foundations of Ballet and Jazz dance and enhance their musicality, coordination, strength and flexibility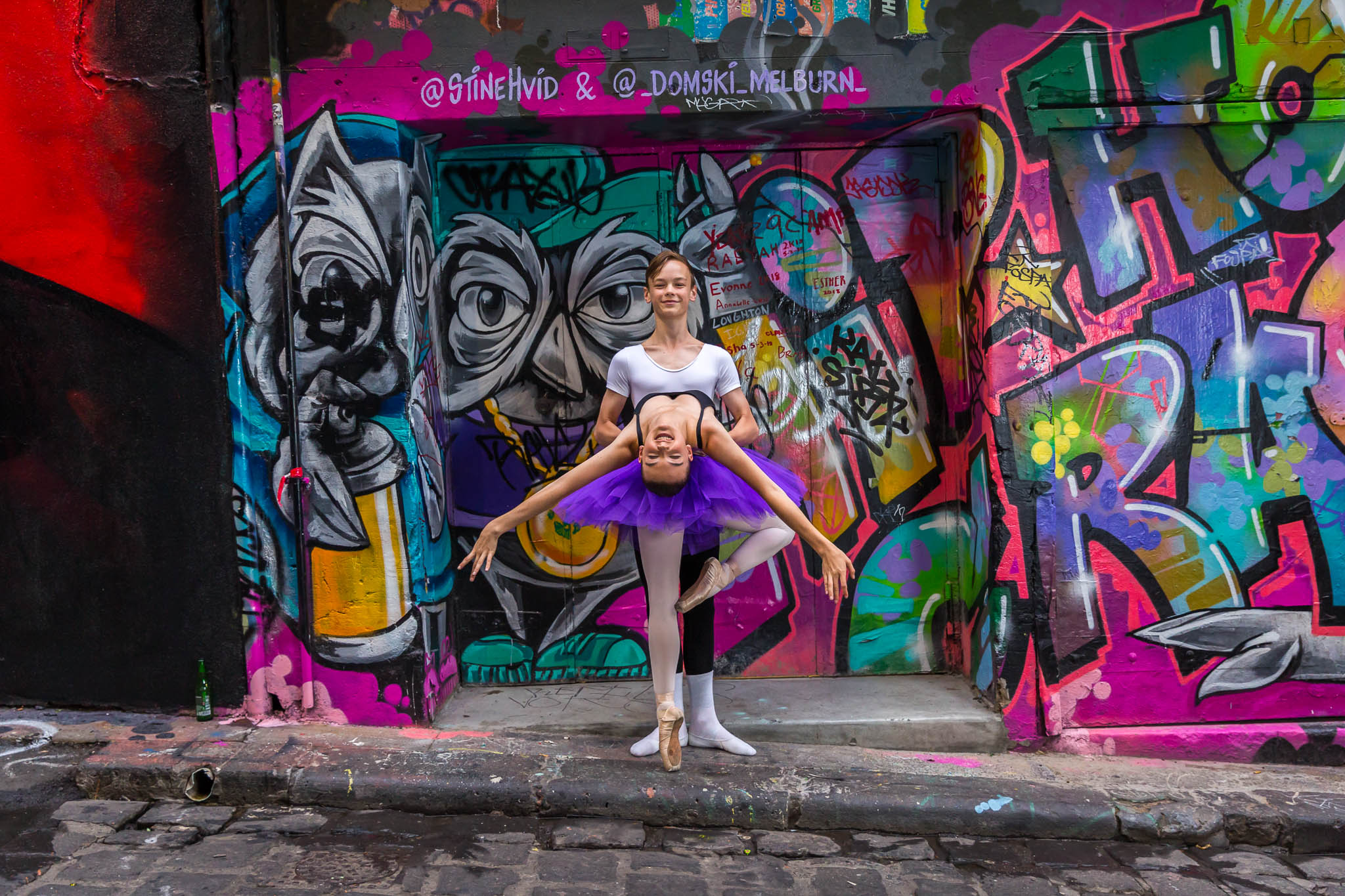 BALLET
This beautiful dance style is the foundation of all genres. Postural-awareness, grace, strength, flexibility, coordination, and discipline. Laneway follows the RAD syllabus and offers the opportunity to undertake yearly examinations
CONTEMPORARY
Draws upon modern dance techniques whilst constantly reinventing itself. Students dance with bare feet to encourage a connection with the floor and experience a wide range of inspiring music. Encourages freedom of movement, and self-expression
hip hop
A dynamic dance class inspired by urban street dance styles. Improve musicality, rhythm, coordination and build the confidence to freestyle whilst grooving to the latest Hip Hip tunes
DANCE ACROBATICS
Build the strength and flexibility to perform acrobatic tricks including walkovers and aerials that can be integrated into dance choreography. Become a versatile and fearless dancer!
JAZZ
A high energy dance style that builds confidence, dynamics and stage presence. Dance to the latest Pop music and songs from Broadway musicals whilst learning turns, kicks and leaps
TEEN Recreational BALLET/CONTEMPORARY & Jazz/Hip Hop
A social and relaxed beginners level class for teens wanting to start dance without prior experience. Learn the basics in a fun and relaxed setting
STRETCH & STRENGTHEN
Dance specific conditioning classes tailored to each dancer's individual needs. Incredible supplementary training to improve technique, strength and flexibility and to prevent injury
TINY TUMBLERS
A fun introduction to Dance Acrobatics for ages 3-7yrs with a focus on building strength, flexibility, balance and coordination. Learn bridges, cartwheels, handstands and more!
Our Founder
Sarah Evans (RAD RTS) is a dance crazy, music loving, yoga practicing mother of one who brings with her fifteen years of experience as a dance teacher and choreographer. Sarah underwent her full-time dance training at the Western Australian Academy of Performing Arts (WAAPA), prior to completing studies at Sydney Theatre School, attaining a degree in Performance Studies from the University of Sydney and achieving her Certificate of Ballet Teaching Studies from the Royal Academy of Dance. She has extensive performance experience, teaching credentials and numerous choreography accolades, but more importantly, Sarah adores children and thrives upon accompanying them on their journey as dancers and young individuals. She aims to make each and every one of her students feel valued and takes time to understand their individual needs and dance aspirations.
Due to an injury in her own dance career, Sarah is very focused on implementing safe dance practices, offering dance specific conditioning classes and ensuring students have a sound awareness of their bodies. She understands the difficulties of managing injury as a young dancer and feels strongly about offering support and assisting the rehabilitation process should an injury occur.
Sarah is always thinking outside the box and constantly seeking professional development to keep her teaching and choreography practices up to date and to provide her students with the very best training. Sarah hopes that everyone who enters the Laneway Dance studio will leave feeling inspired and motivated to chase their dreams.
Contact Miss Sarah
sarah@lanewaydance.com